REDFCAR.com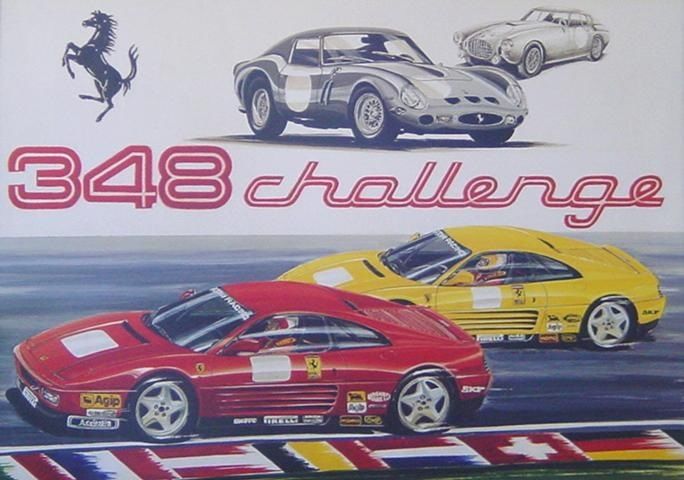 Ferrari 348 Factory Challenge Car Registry
---
Profile of S/N: 98791
1994 348tb Factory Challenge Car S/N: 98791
Number 26 of 32
Built

Assembly #

Engine #

Gearbox #

Exterior: Grigio

Interior: Red

Complete Challenge Kit

Purchased new by R. Klarcheck from Lake Forest Sportscars June 1994.

Raced by the Lake Forest Sportscars Race Team as number 26.

Purchased by S. Kennedy with 7,000 miles from ? in March 1999 for $73,500.

Purchased by Regan from Ferrari of Denver in July 1999.

FOR SALE - FCA Newsletter -1994 348 tb Challenge, s/n 98791. #26 of 32 Factory USA Challenge cars. Grigio Metallica/red. 14,000 miles. Street legal with all street and track equipment included. Two sets of Challenge wheels, stock wheels, five sets of street and track tires, three exhaust systems including Tubi. OMP roll cage, Kevlar seats, 5-point harnesses, Halon bottle. Hot Lap timing system, ducted brakes, slotted rotors, stainless steel brake lines, many spare parts. Tools, books, complete records. Asking $55,000. (863)619-9765, e-mail: redwarf246@aol.com (FL).

Home
Web site © 2006 REDFCAR.com. All rights reserved.